GNM ( General Nursing & Midwifery) admission 2023 has started , Contact-8927002414 for direct admission in INC recognized Top Nursing Colleges in Bangalore.
ব্যঙ্গালোরের নার্সিং কলেজ কখনই কোলকাতা তে ক্লাস করাতে পারে না । নার্সিং কোনও Distance Education না। এগুলি নার্সিং কাউন্সিলের আইন বিরুদ্ধ । ছাত্র ছাত্রীরা এবং অভিভাবকরা সচেতন হন , নার্সিং কলেজ যে রাজ্যে অবস্থিত সেখানে সশরীরে গিয়ে ভর্তি হন এবং হোস্টেলে থেকে ক্লাস করুন , নিয়মিত হসপিটাল এ গিয়ে ক্লিনিক্যাল প্র্যাকটিস করুন । একজন মুমূর্ষু রুগীর জীবন নার্সের হাতে , এটা ভুলবেন না । সঠিক ভাবে নার্সিং কাউন্সিল এর নিয়ম মেনে INC এবং  State Nursing Council এর অনুমদিত কলেজ ক্যম্পাসে গিয়ে ভর্তি হন , যেখানে প্রচুর বাঙালী ছেলে মেয়ে আগে থেকে পড়ছে ।
Warning to Parents and Students :
GNM and BSc Nursing is not a distance or irregular course as per Nursing Council Act. So take admission directly to Nursing Council Recognized Reputed Nursing Colleges in Bangalore etc, Not to any Center or Franchisee of Your State , its totally illegal.
GNM Admission-2023 Session
3 yrs GNM Total Package Rs 2.95 Lac including Tution Fess, Hostel , Food , , Clinical , Registration. Contact Mr. Mondal-8927002414 for direct admission
Online Application Last Date For 2023 Session
Last date of enrollment is 23 April 2023 . FIRST CUM FIRST SERVE POLICY. Contact Mr. Mondal-8927002414 for direct admission for GNM and BSc Nursing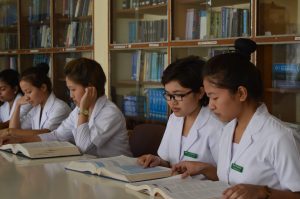 GNM Nursing Courses
GNM is a 3 years Nursing Diploma course recognised by Indian Nursing Council ( INC ) and Karnataka State Nursing Council ( KSNC ) and Rajiv Gandhi University of Health Sciences ( RGUHS ) for BSc Nursing.
GNM Nursing Admission Eligibility :
 Minimum and Maximum age for admission will be 17 and 30 Yrs. ( As on December ). No age limit for registered ANM.
10+2 / H.S in any stream ( Arts / Science / Commerce ) with aggregate minimum 40% marks from any recognized council.
 H.S Vocational with Health Care Science from any recognized vocational council.
 H.S ( 10+2 ) Passed from NIOS ( National Institute of Open School ) with Arts / Science / Vocational  with minimum 40% marks.
Registered ANM with any State Nursing Council.
Student shall be medically fit.
Student shall be admitted once in a year.
GNM is a regular residential nursing program not a distance education.